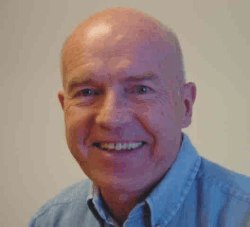 About Charles 'Kalev' Ehin
Charles (Kalev) Ehin is an accomplished author and recognized management and innovation dynamics authority. He is currently an Emeritus Professor of Management at Westminster College in Salt Lake City, Utah where he also served as the Dean of the Gore School of Business. As a career officer in the United States Air Force he held various leadership positions including teaching at the Air Command and Staff College. Prior to joining Westminster College he worked as an internal organization development consultant in the private sector.
His most recent book, Coming Home: The reconciliation of an Estonian family torn apart by war (Lakeshore Press, 2011), is a riveting account of his family's struggle to stay alive within areas dehumanized by the opposing armies of Nazi Germany and Soviet Russia during and after WW II. Beginning with the author's return to Estonia in 1982 to meet his sister and other family members  not seen for nearly 40 years, Ehin chronicles not only the bloody results of the back-and-forth War as it battered Eastern Europe, but also day-to-day life of soul-smothering bureaucracy, tyrannical policies and burning prejudice that survived the war. The story is told in the first-person in a way that brings the reader right into Eastern Europe, to the moment at hand with its troubled history.
Dr. Ehin is also the author of three groundbreaking management books. Unleashing Intellectual Capital (Butterworth-Heinemann, 2000—now available from Elsevier) broke new ground by introducing the duality of human nature to the realm of management and its impact on differing organizational contexts. His follow on work, Hidden Assets: Harnessing the Power of Informal Networks (Springer, 2004), makes it quite clear why people can be physically controlled but not managed. The Organizational Sweet Spot: Engaging the Innovative Dynamics of Your Social Networks (Springer, 2009), pinpoints where most of the work and innovation in an enterprise takes place and how that "sweet spot" can be expanded.